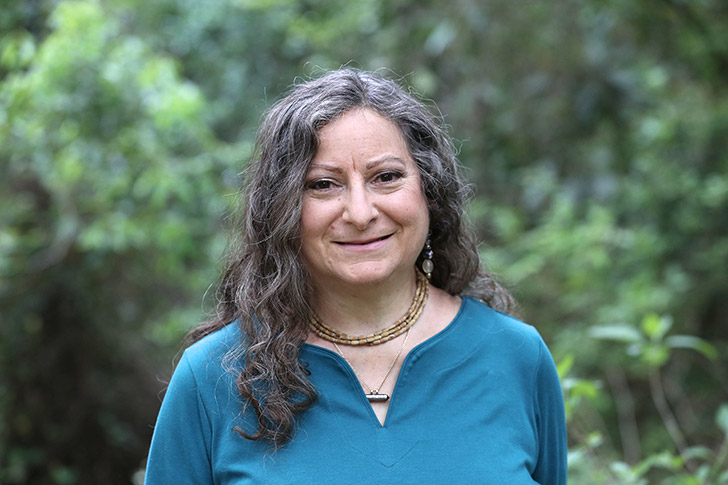 It was March 8, 1954. The streets surrounding Beth David Hospital in the Gramercy-Flatiron section of Manhattan were filled with the usual stream of people holding their coats closed against the cold winter wind. It was still too chilly for them to mingle on the tree-lined, one-way streets connecting the rows of residential buildings with their painted iron fire escapes. Big Pontiacs, with their bulging headlights, Ford Mercuries with their wings, dented yellow taxicabs, and construction trucks moved on the busy thoroughfares nearby. Inside the hospital, my mother and I were experiencing a long and difficult labor. After many hours of intense physical pain, I took birth and cried deeply, knowing it would be a lifetime of indescribable suffering, followed, in the right time, by a joy infinitely more unable to be conveyed in words.
I grew up with a lot of opportunities, even though my family was far from wealthy. I rode a pony for the first time at three years of age, and I continued to work with horses, riding, training, and teaching in many different locations while still a teen. I was fortunate to take private oil painting and sculpture lessons with one of New York's finest artists. I modeled Junior Petite clothing for live department store shows and magazine ads, and designed and created my own apparel, replete with French seams and hand embroidery. I taught myself to cook, swam, canoed, gardened, learned figure skating, practiced gymnastics, danced to live bands, and absorbed my extensive academic opportunities like a thirsty sponge. I had lab rights at three different universities for my own research while still a senior in high school. I taught cosmetology and arts and crafts as a fun service to my community, and rode my bicycle up and down the streets, jumping the curbs, when experiencing one of my many fits of teenage boredom.
I never felt completely fulfilled, though. Horses were my foremost love, but I was hankering for knowledge of the real purpose of life. I was afraid that no matter what I had, whether it was a stable full of the finest animals, or the best sound system, I would still be wanting more, and life would become a maddening whirlpool of ever increasing desire for acquisition. There was also the constant backdrop of family and community violence of the worst sort that only ended for me when I left home at age 17 to attend college.
I was enrolled in the pre-veterinary program at Cornell University for two years. I entered the college as a hopeful freshman, with the expectations that once I achieved my doctoral degree, there would be a sense of higher purpose and enjoyment. I was devastated to find many of my professors and teaching assistants at the same raucous parties and concerts I was attending. A diploma was not the answer to my quest, and I eventually took leave from the university, shattered in one way, but determined to find the topmost pleasure.
I decided to pursue my Horsemaster's Degree at a well-known academy outside Washington, D.C. I could deal with the animals just fine, but the pressure from the rigid instructors and the underlying politics and expectations of the professional horse field affected me very deeply, and I lost my nerve riding. It was not the innocence to which I was accustomed, the intimate bonding and communication with the horses I knew and valued so deeply. I began to pray to God to take it all away. I just wanted to go meditate in the Himalayas. I fell off my horse during my Final Exam when he refused a difficult hurdle, and was too upset to complete the jump course successfully. I didn't get the degree.
At age 20, I became deeply absorbed in transcendental studies. By this time, I was vegetarian for three years and understood that it would be a falldown for me to ever eat flesh foods again. I was already clear what would not work for me spiritually and religiously, and was finally guided to the teachings that fulfilled my every philosophical inquiry while providing a way to practically apply myself to progress in spiritual development.
Studying and practicing transcendental science gave purpose to my pursuits in the world, a purpose I had not previously experienced. I was able to participate in agricultural development for small communities, and I utilized my horsemanship skills to also train draft oxen for farm tasks. Eventually, I returned to academic studies that suited my nature and supported my spiritual determination. I earned a doctorate in Traditional Naturopathy, pursued specialized studies in neuro-anatomy and neuro-physiology, received a PhD in Transformational Science, achieved several recognitions in the metaphysical and energy healing sciences, and became Internationally Certified in Iridology and Sclerology, among many other things related to natural healing.
However, it is one thing to have professional recognition and a list of letters behind your name, and quite another to have practical experience and training in the trenches. I loved what I was doing and relished what I was learning, but the repressed horrors of my childhood had led to very severe physical illnesses and the development of coping mechanisms that were becoming just as unhealthy. I experienced a major heart attack, congestive heart failure, Grave's Disease, constant anxiety, and chronic pain. I did not have any conscious recall of what happened to me in my youth until I was 40 years old, but my body never forgot the trauma. I entered a very deep place of process and healing.
I learned from every person who assisted me, but was on my own with the majority of it. Most therapists have no idea how to deal with ritual abuse, so it was me and the Lord. It sometimes felt like a desperate and hopeless walk where the light would never be seen, but prayer took me through the darkest places of loneliness and desolation.
Through my own physical and emotional anguish, I gained immense insight, and can now facilitate other people in their healing with much more ease and rapidity than what I experienced. I fully accept my own journey as a hands-on training for the work that God has asked me to do, and I look back with no anger, blame, sense of revenge, or regrets.
My inner world continues to grow in magnitude and joy, and that expresses in my practice, which has proved effective for clients with a wide variety of concerns. Those who were traumatized especially express confidence that they feel honored and facilitated in a gentle but focused way.
The same tools and techniques I employ for my clients, I use to support my own clarity and balance in a challenging world. These tools, although subtle, are scientific and teachable, and promote a direct connection with the Lord in the Heart. I enjoy sharing this wealth of transformational science with eager audiences and those individuals who are sincere on their spiritual and healing pilgrimage.